FAQ SIL
Valves and SIL - you are safe with Goetze
Here you will find answers to questions that we are asked particularly frequently on the subject of SIL.
If you have a specific question, please send us an e-mail and we will be happy to help you.
What is SIL?
The abbreviation SIL stands for Safety Integrity Level.
In order to protect people, the environment and plants from damage, the plant operator must determine the risks of his plant on the basis of a hazard and risk analysis and then reduce them with suitable protective measures.
SIL describes the degree of risk reduction to an acceptable residual risk.
The SIL levels range from SIL 1 (lowest level) to SIL 4 (highest level).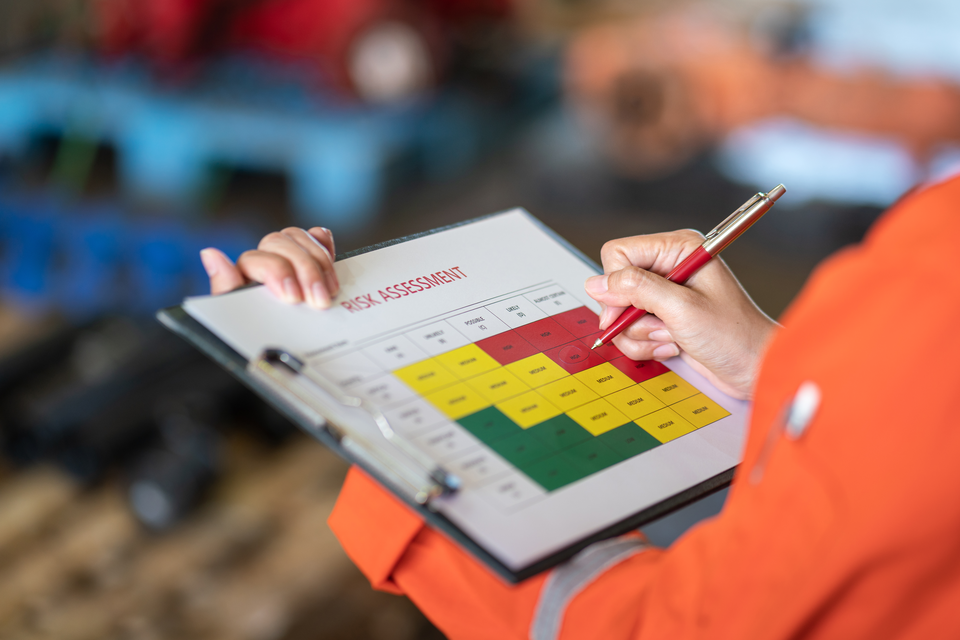 Safety in the process industry
More and more plant operators are striving to design their plants completely in accordance with the PCE protective devices for functional safety. In particular, this can prevent dangerous damage or cost-intensive failures in the process industry.
Such protective devices usually consist of many individual safety functions, which are to be realised, for example, by actuators, control valves, emergency stop switches, and many more. These are actuated electrically and often monitored by a programmable controller. With the SIL (Safety Integrity Level) analysis, the individual components are examined for the probability of failure.
Challenge SIL for safety valves, pressure relief valves and pressure reducers
With the SIL consideration, the safety integrity level is set between 1 and 4 according to the determined key figure - similar to the zone classification in explosion protection (ATEX).
However, the challenge for plant operators is that they have to examine and evaluate the probability of failure of the entire plant. For this purpose, the SIL figures of the individual components are required.
According to IEC 61608-1, safety valves, pressure relief valves and pressure reducers fall into the category "Other risk reduction measures". However, this category is not considered in detail in the SIL standard. This regularly leads to confusion in the SIL classification of the entire plant, as a complete evaluation of the entire plant cannot be carried out in this way or the SIL classification of the valve concerned is unknown.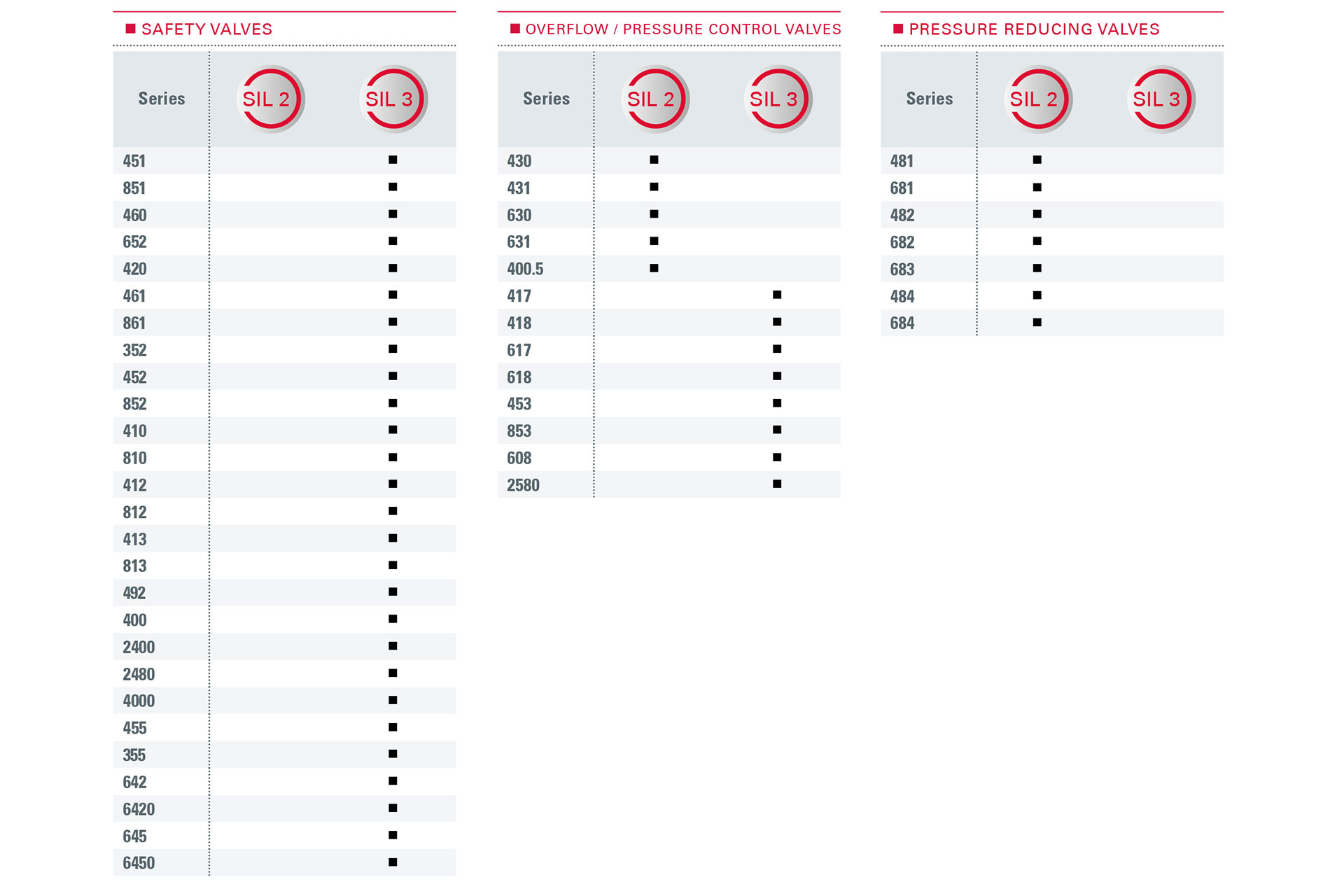 SIL Consideration

Our customer service

We stand by our customers who are confronted with this problem and have our valves evaluated according to the Safety Integrity Level. Our products are evaluated by the independent product testing agency and testing organisation exida. This has confirmed that our products are SIL2 and SIL3 capable.

When ordering a SIL assessment you will receive from us:
Report from exida on the classification of the valve in accordance with the SIL
Marking of the valve with the corresponding classification based on the SIL
Manufacturer's declaration of the company Goetze