TECHNICAL NEWS

/ 05.04.2023

DIN-DVGW type examination for pressure reducing valve 382 available!
Pressure reducing valve with new approval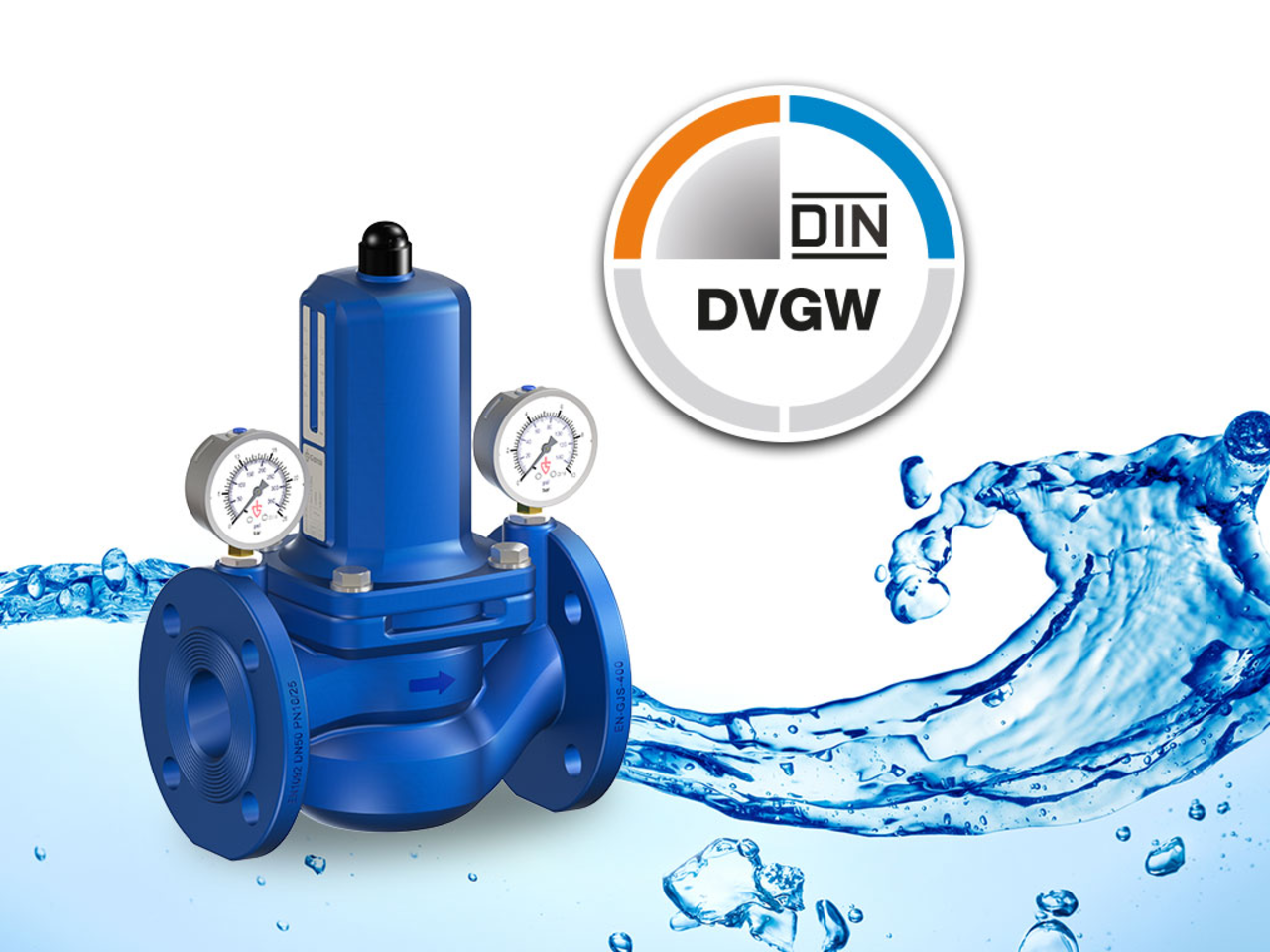 Valve certifications are an expression of the highest quality and reliability.
For this reason, Goetze is constantly expanding its range of certifications and obtaining a wide variety of approvals for different markets.
This is also the case for the pressure reducing valve series 382 - which have now received the DIN-DVGW type examination certificate. The DIN-DVGW type examination is the drinking water approval with the highest test requirements in Europe.✅
In addition to hygienic suitability according to UBA KTW BWGL and UBA Metall BWGL, the product standard DIN EN 1567 is fully tested - this includes, for example, checking the standard flow rate, pressure regulation, pre-pressure compensation or even the bending moment.
In addition, the DIN-DVGW type test also includes the noise protection test according to DIN4109 and production monitoring is carried out according to the 1+ procedure to ensure the highest possible product quality.
Our pressure reducing valve thus meet the highest requirements in Europe according to the latest approval standards. ✅
All further information can be found in the corresponding data sheet: