FAQ
Overflow and Pressure Control Valves
Here you will find answers to questions about overflow and pressure control valves that we are asked particularly frequently.
In case you have a special questions please contact us. We will be pleased to help you and give you our advice.
What is an overflow valve?
An overflow valve is a valve with proportional control characteristics for pressure maintenance, pressure control and for protecting pumps or plant systems against excessive pressures.
Can the customer himself set the pressure of an overflow valve?
Yes, the customer himself can do the setting of an overflow valve within the given spring range.
What kinds of tools are needed for the pressure adjustment of an overflow valve?
Depending on the series, the pressure can be adjusted by means of an open-ended spanner, a hex key or by hand wheel.

What opening characteristic does an overflow valve have?
An overflow valve has a proportional opening characteristic, i.e. the more the pressure of the medium rises, the more the overflow valve opens in order to discharge the required output.

Does an overflow valve carry out a safety function according to PED?
No, an overflow valve is not intended to be the last safety device of a plant. In an installation, an overflow valve carries out a control function.
What impact does back pressure have on the setting of an overflow valve?
Goetze overflow valves with metal bellows can compensate back pressure up to a maximum of 4 bar, therefore there is no impact on the set pressure. Overflow valves without bellows however are not back pressure compensated.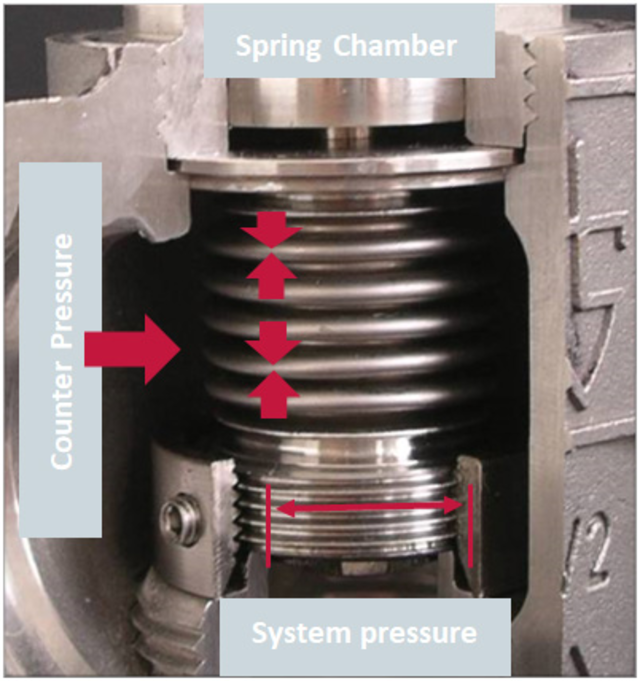 What are the advantages of using an overflow valve with metal bellows?
Back pressure compensation up to a maximum of 4 bar.
Protection of sliding parts for applications with sticky or highly viscous media.