Podcast
More knowledge for on the road and in between. In German language only.
Goetze TechTalk - all episodes
With the medium of podcasts, we at Goetze create another opportunity to convey valuable knowledge and a deeper insight into the Goetze world through professionally competent topics.
Available in German language only.
In the podcast, Goetze Area Sales Manager Jean Samuel Lin talks with alternating guests about everything that is currently moving the valve world and the people behind it. In doing so, he sheds light on the background of what is happening in the market and addresses challenges in the production and application of safety valves. Technical solutions and interrelationships will always be a topic.
Be part of the action when products and processes come to life.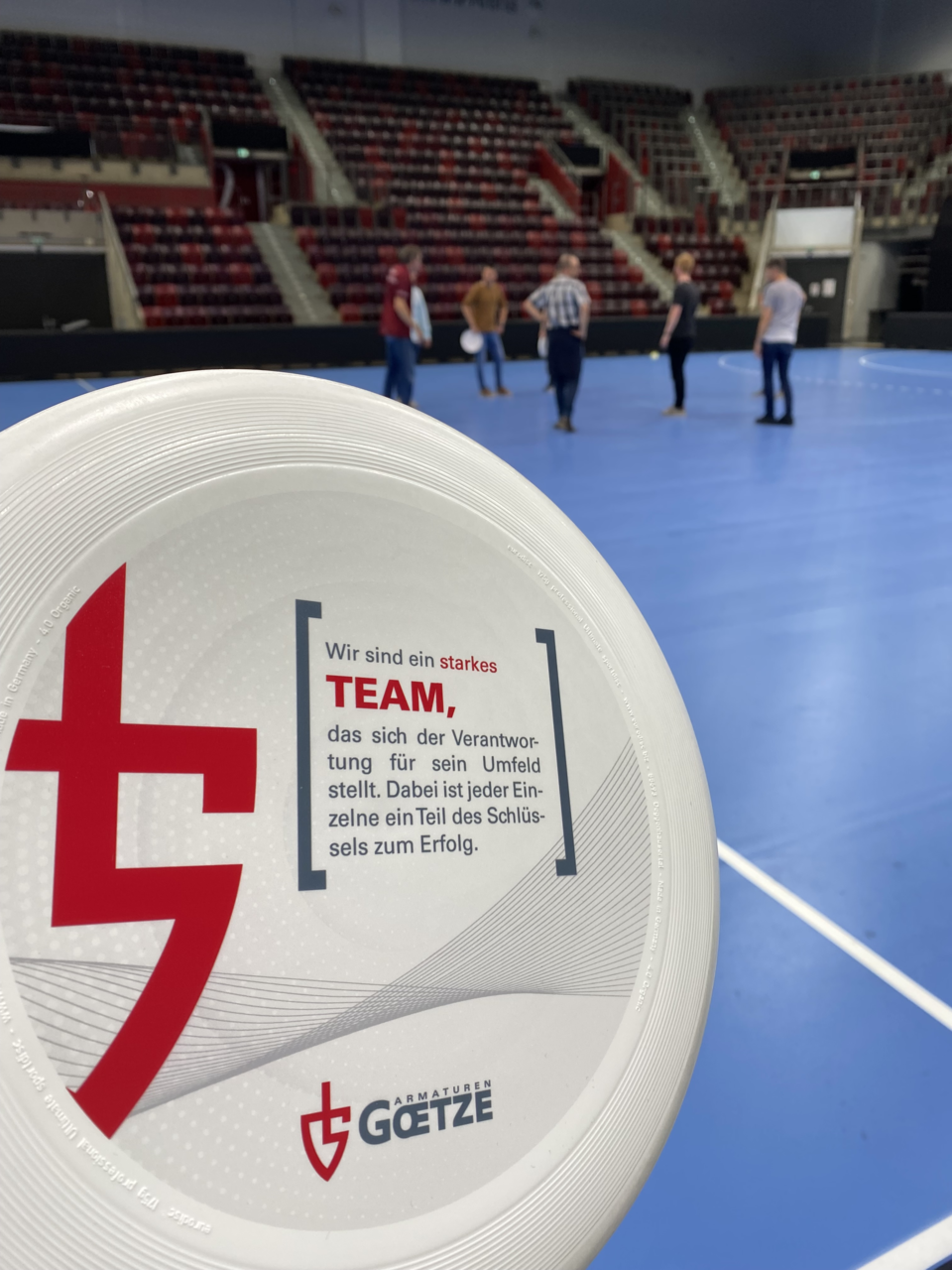 Episode 8

Team spirit: analogies between Frisbee sport and family business

Personal responsibility, mutual respect and communication:

Goetze and the sport of Frisbee are all about fair play, on the field and beyond. It is interesting to see how many parallels there are between the Goetze mission statement and the spirit of the game in Frisbee. Fairness, self-confidence and conflict resolution also play an important role in everyday working life when dealing with colleagues.
What is Frisbee and how is the sport organised in Germany?
What makes the game of Frisbee a team sport?
Where are the parallels between the fair play rules of Ultimate Frisbee and the corporate culture of Goetze KG?
These and other questions will be discussed by Jean Samuel Lin together with Jörg Benner, Managing Director of the German Frisbee Sports Association and Detlef Weimann, Managing Director and General Partner Goetze KG.
Would you like to hear more from us?