TECHNICAL NEWS

/ 18.10.2023

A/C/S certification for 9160 & 382 series
Pressure reducing valves with new ACS approval for France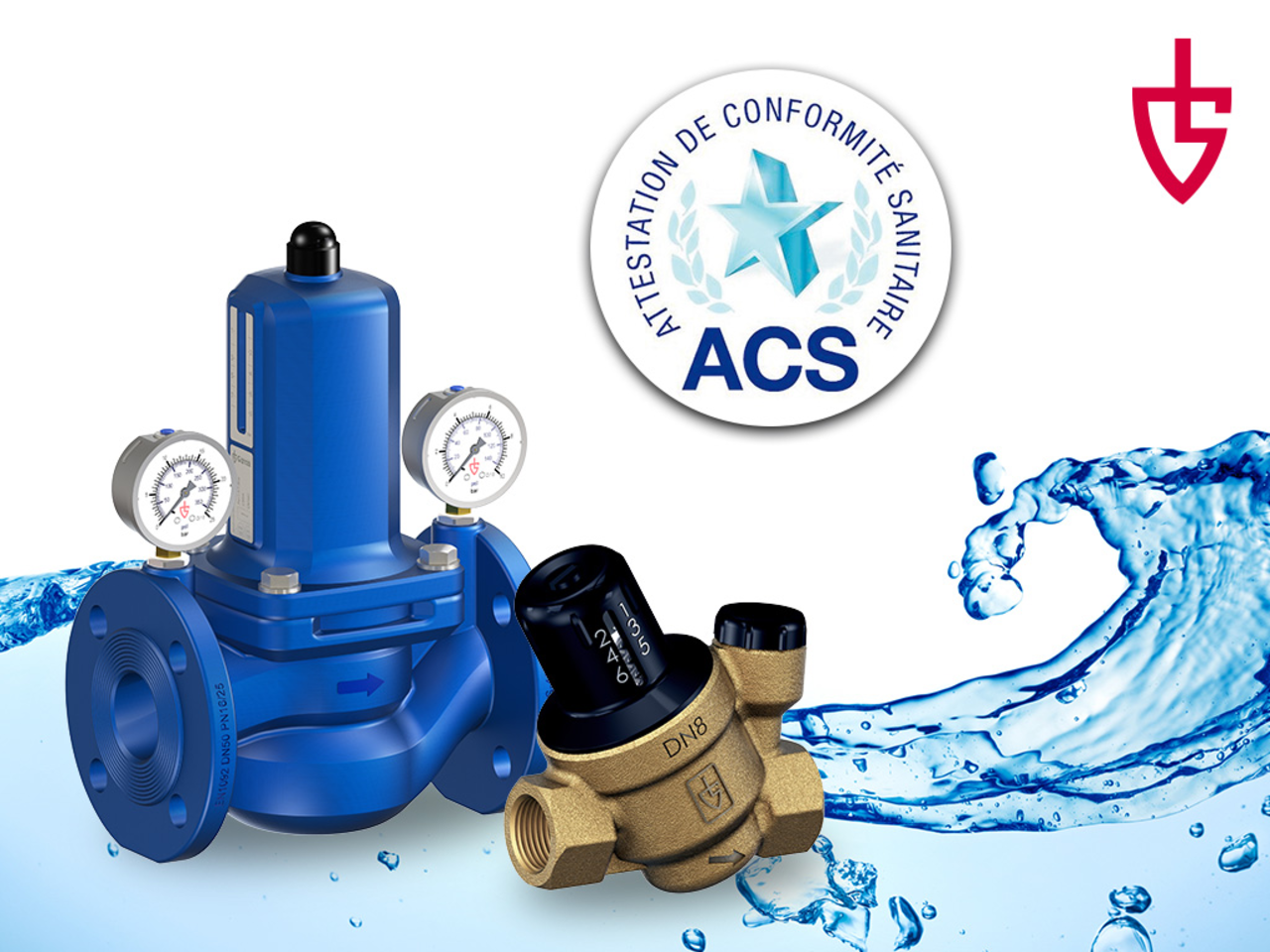 Series 382 and 9160 receives ACS approval
The pressure reducers of the 382 and 9160 series now have the ACS approval required by law in France.
The ACS is an official approval issued by the French Directorate General of Health (Direction Général de la Santé). This certification guarantees the suitability of products that come into contact with drinking water and are thus intended for human consumption. The materials used, such as high-performance plastics and lead-free gunmetal, are tested for use in drinking water. This proves that none of the components can contaminate the water and thus ensures a flawless drinking water supply.
Our pressure reducers of the 382 and 9160 series have also received ACS approval and can therefore be used in France for drinking water applications.
All further information can be found in the corresponding data sheets.
Do you still have questions? Then please contact us - we will be happy to help you.