FAQ
Pressure Reducing Valves
Here you will find answers to questions about overflow and pressure control valves that we are asked particularly frequently.
In case you have a special questions please contact us. We will be pleased to help you and give you our advice.
How does a pressure reducing valve work?
In the case of a pressure reducing valve, the outlet pressure (pressure prevailing on the outlet side) is set. The set pressure of a pressure reducing valve always refers to the outlet pressure at zero usage. i.e. no medium is flowing through the valve and all draw-off points are closed.
If a draw-off point on the outlet side is opened medium flows through the valve and the outlet pressure falls below the set pressure. Once the draw-off point is re-closed the outlet pressure rises again to the set pressure.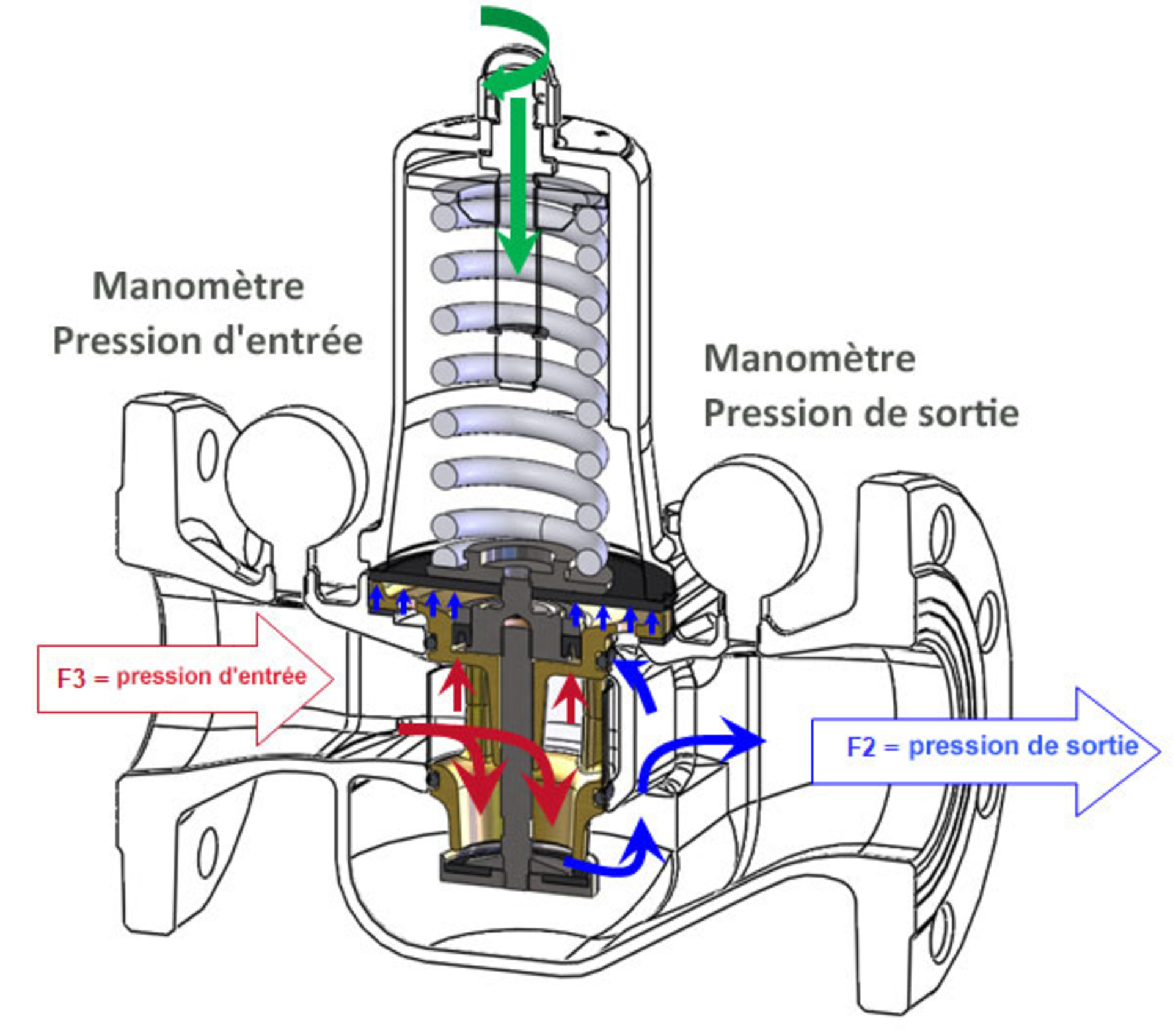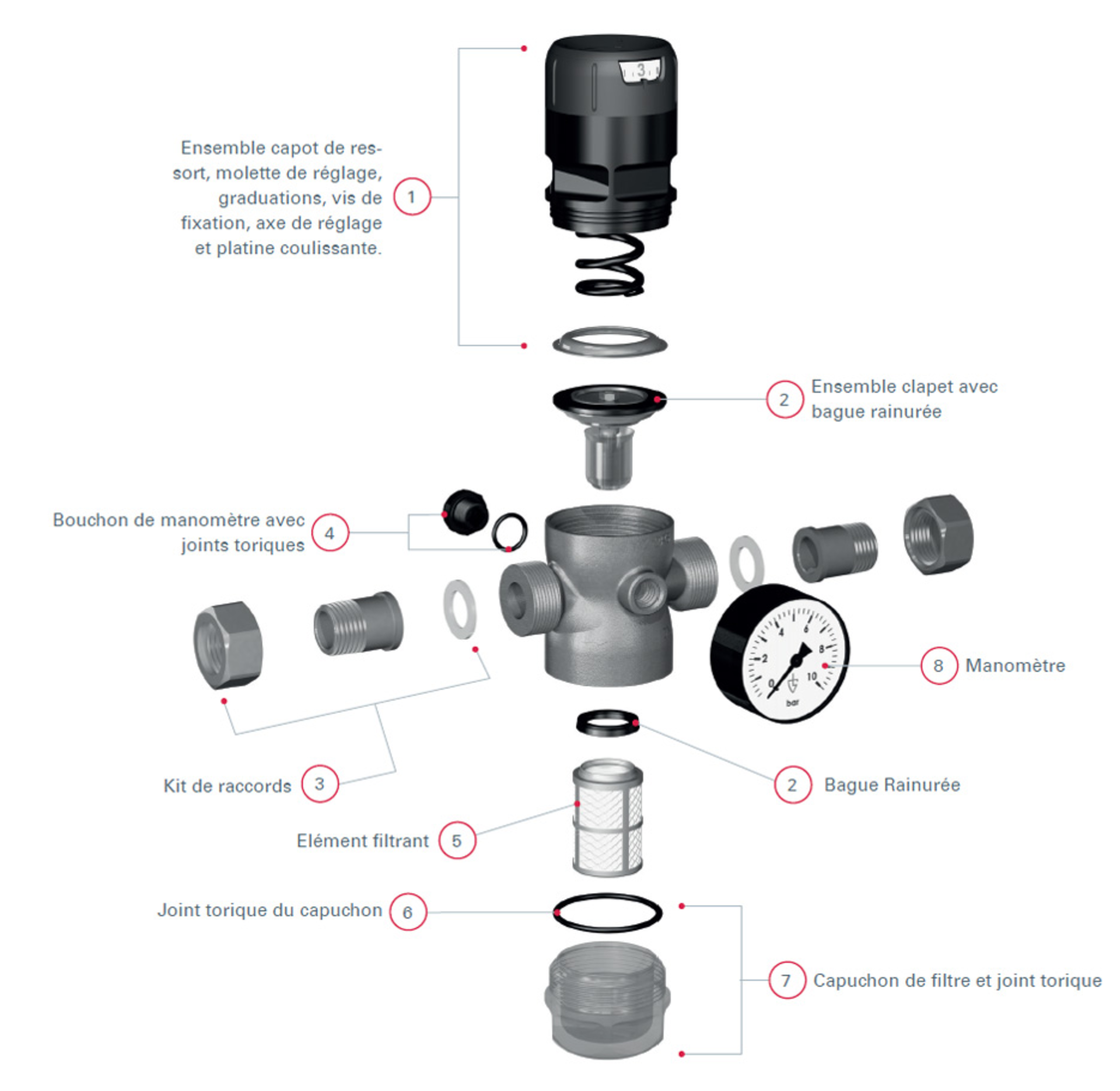 Are replacement parts available for pressure reducing valves?
For most pressure reducing valve series valve inserts or repair kits are available. Further information including part numbers are to be found in the technical datasheets.
Which accessories are available for pressure reducing valves?
Pressure gauges are available as separate accessories
Pressure gauges with brass connection are equipped with a high-quality plastic housing. Pressure gauges with stainless steel connection also have a body made of stainless steel. Can also be used with aggressive media and in aggressive environments.
Discover GOETZE accessories for pressure reducing valves here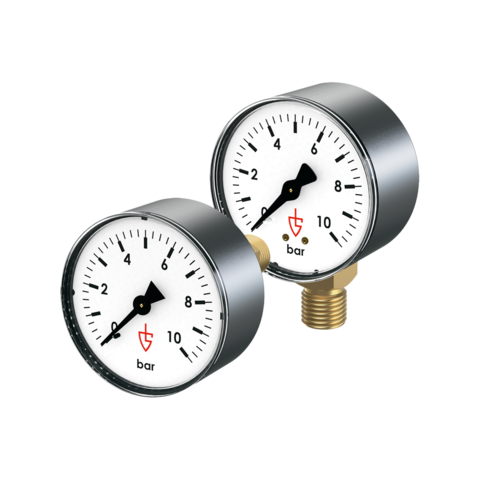 In the case of a mechanically operated pressure reducing valve which pressure is controlled: that on the inlet or that on the outlet side?
The pressure reducing valve controls the outlet pressure – the inlet pressure has no influence on the control of the pressure.

Can the customer set the pressure himself?
Yes, the outlet pressure can be adjusted within the spring range by means of standard tools or an adjustment handle.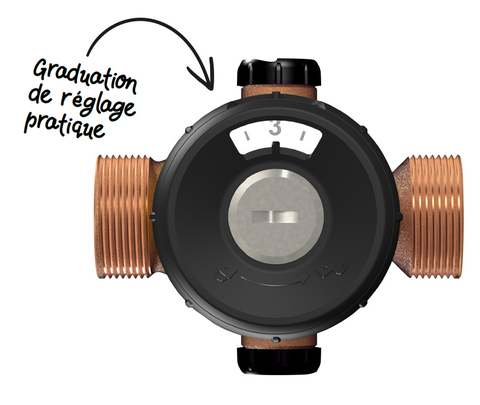 Can the flow pressure be regulated by means of a pressure reducing valve?
No, the pressure regulation is always based on the static pressure at zero usage of the medium.
Does varying inlet pressure have an influence on the oulet pressure?
No, the pressure reducing valves are described as "fully balanced", this means that varying inlet pressures are compensated by means of the geometry of the valve and thus have no influence on the outlet pressure.