NEWS

/ 21.09.2022

Good to KNOW: which seals are suitable for use in hydrogen applications?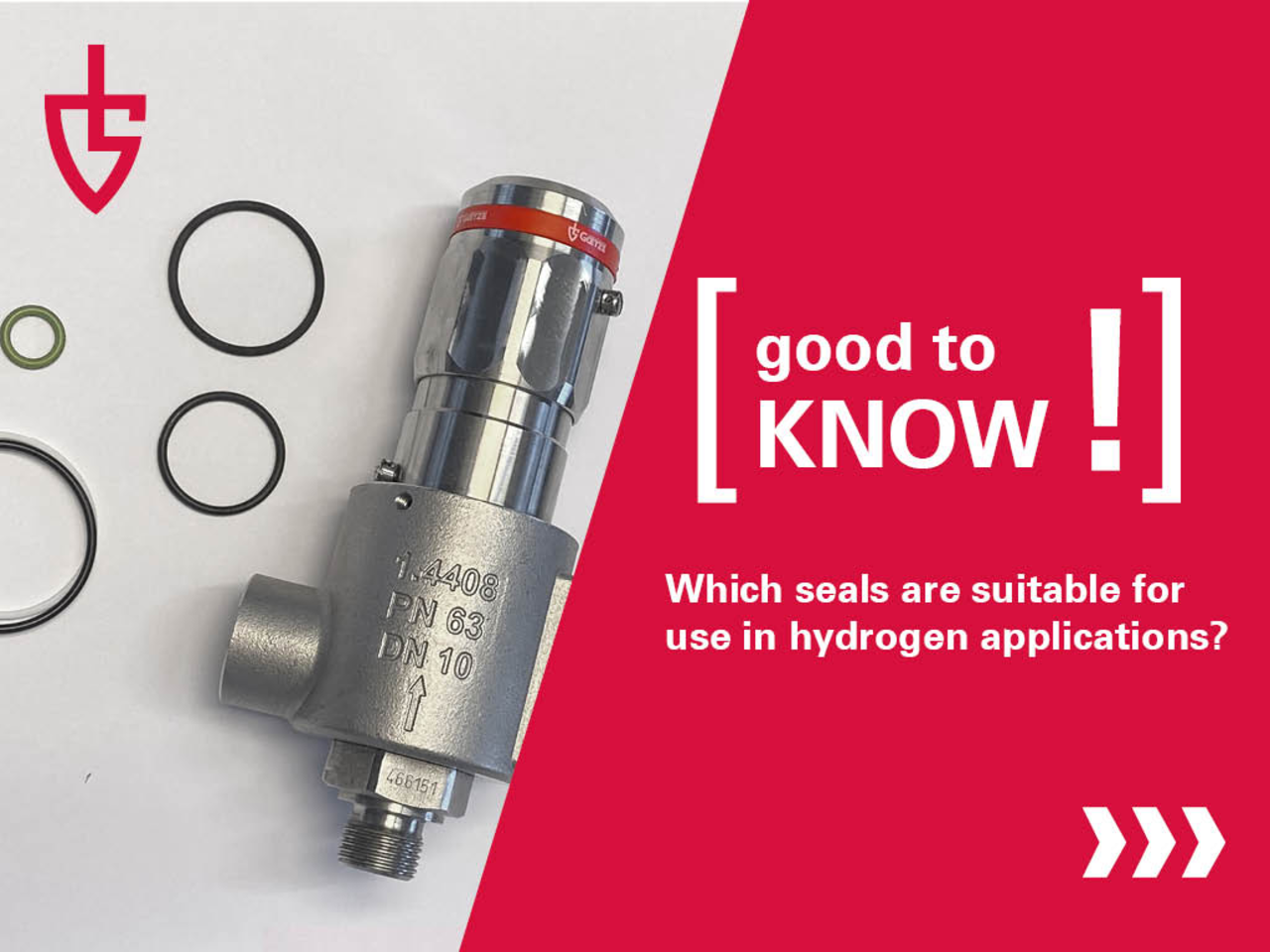 In addition to pressure and temperature, the permeation and diffusion of hydrogen through the seal material plays a decisive role.
Another important aspect becomes apparent in elastomer seals at higher pressures (>30 bar) and a rapidly occurring pressure relief. Due to its very small molecular size, the H2 gas accumulates in the tiny cavities of the seal. In case of a sudden pressure release in the system to be sealed, the H2 gas also relaxes in the cavities inside the seal and the gas cannot escape as quickly.
The result -> explosive decompression
The seal bursts or is even destroyed
The effect of the seal is lost
A sudden pressure release is unavoidable in many cases. Therefore, the seals must be specially tested for this event.
Recognizable by one of the following characteristics: 
NORSOK Standard M-710 tested
AED = Anti-Explosive Decompression
RGD = Rapid Gas Decompression

Sound technical advice is essential in any case. The technical experts at GOETZE will only be too pleased to help you.