Extreme conditions - Safe solutions
Safety valves and fittings for cryogenic applications, hydrogen and other technical gases
High-quality, robust and corrosion-resistant.
Technical gases such as hydrogen, nitrogen and oxygen. Deep cold temperatures down to -200 °C . Safety and hygiene under extreme conditions. - Only the best materials and designs can master these parameters. Goetze is your partner in safety here too. With our cryogenic package, we ensure safe plants and storage containers. High-quality, robust and corrosion-resistant, our valves and fittings do their job in terms of safeguarding, shutting off, controlling or switching. Our own series with integrated safety function offer you the perfect conditions for smooth operation.
Proven and versatile
from nominal width DN 15 to DN 100
Wide range of pressures
from 0,2 bar to 1500 bar
Uncompromised performance
from -270 °C to +400 °C
THE NEW DEFINITION OF HIGH-END

High pressure up to 1500 bar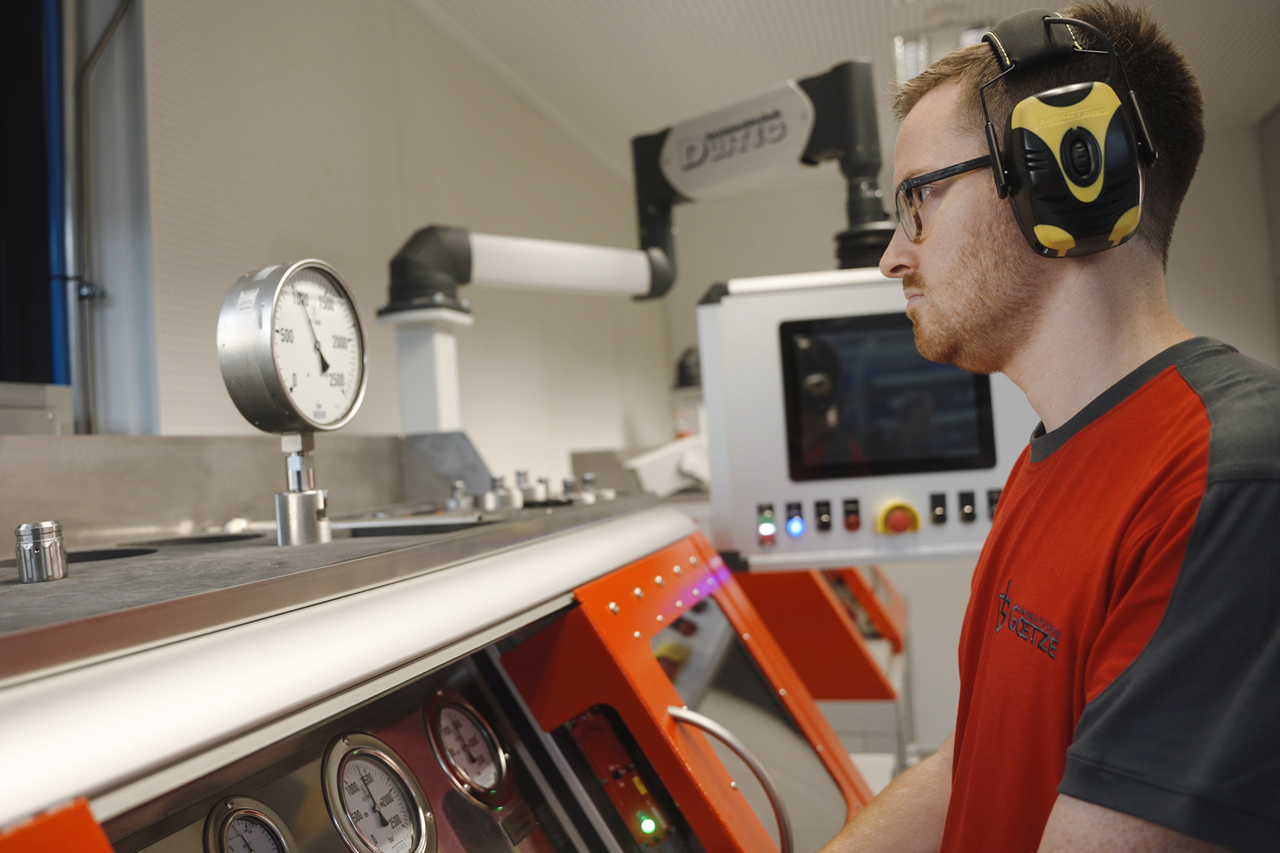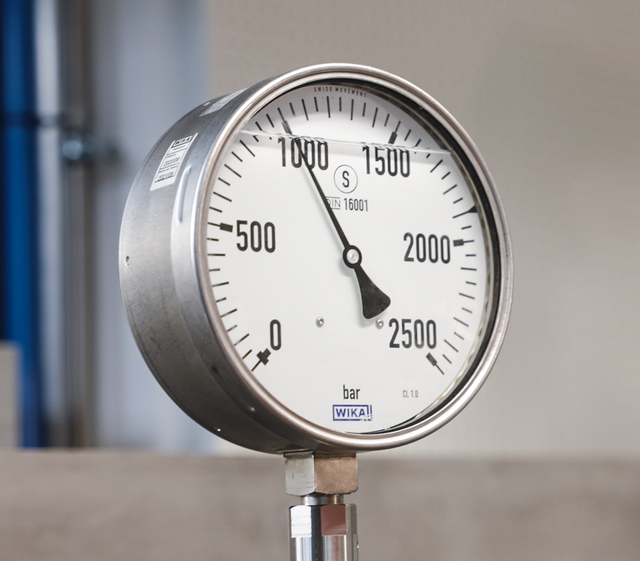 Progress means surpassing the status quo - redefining the standards. With the further development of our 492 series, we have succeeded in doing so. With the nominal width DN6, pressures up to 1500 bar are safeguarded. This sets a new milestone in the field of high-pressure safety valves for technical gases. Remarkable: the safety valve is only half the weight and half the size of comparable valves. The compact design simplifies the integration of the valve in limited installation space. It is one of many examples of how we can support you as a solution partner in the field of hydrogen applications - especially when special competence for high pressures is required. Of course, always in certified quality.
GOETZE VALVES AND FITTINGS IN COMBINATION

Tank protection with the cryogenic complete solution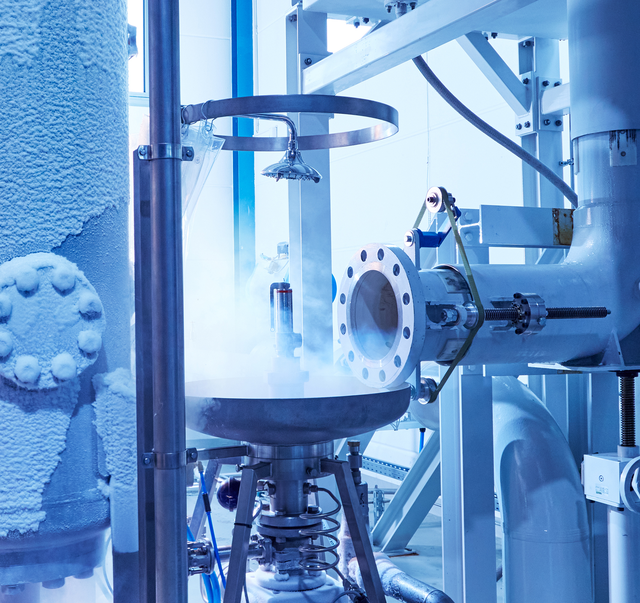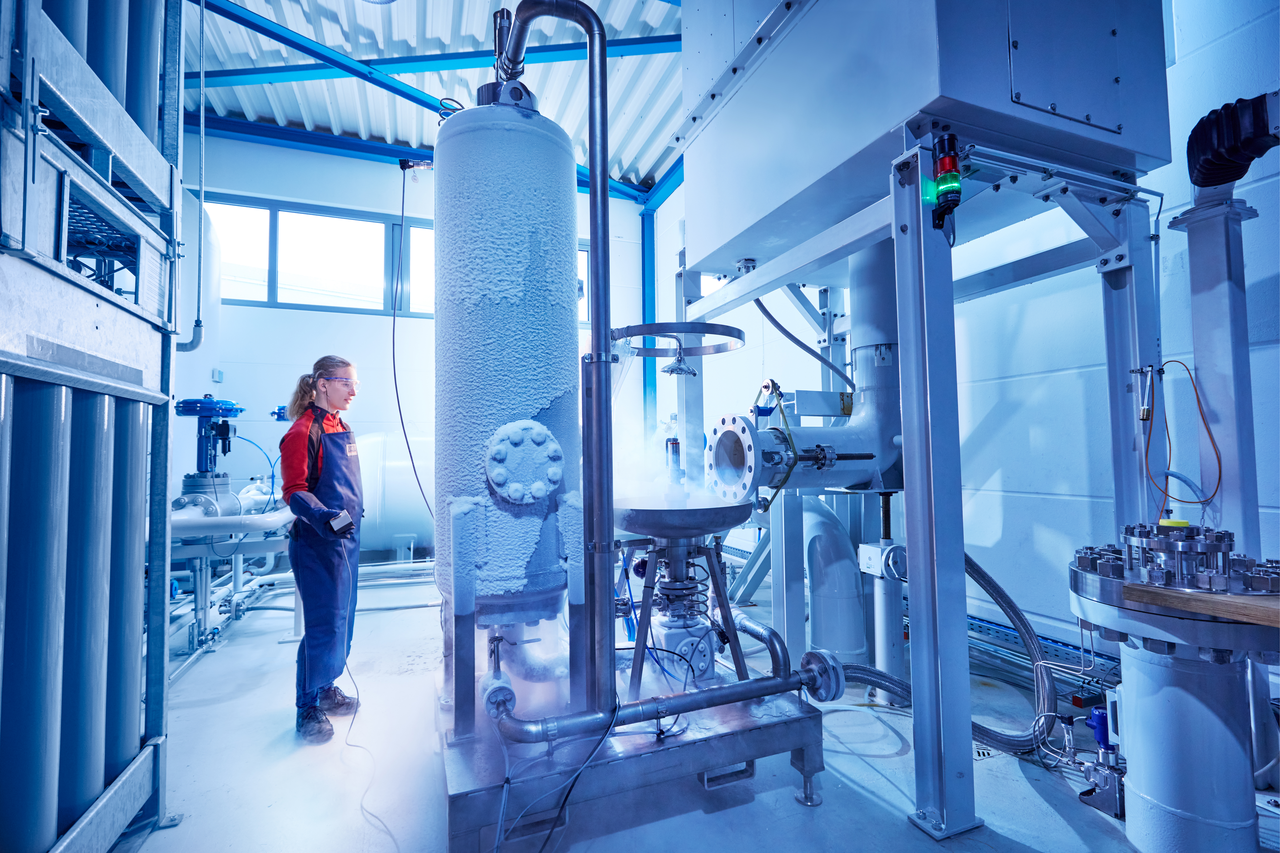 With our complete cryogenic solution, we ensure safe systems and storage containers. Our products for cryogenic applications cover all areas: Safeguarding, shutting off, regulating and switching. In particular, our valves of the 4020 series are used - the low temperatures of the gases are used in many different ways, from the food industry and medical technology to power generation. The outstanding quality of Goetze cryogenic valves has been confirmed by approval for gases and vapours as well as for liquids.
GASEOUS OXYGEN

GOX, not only clean, but pure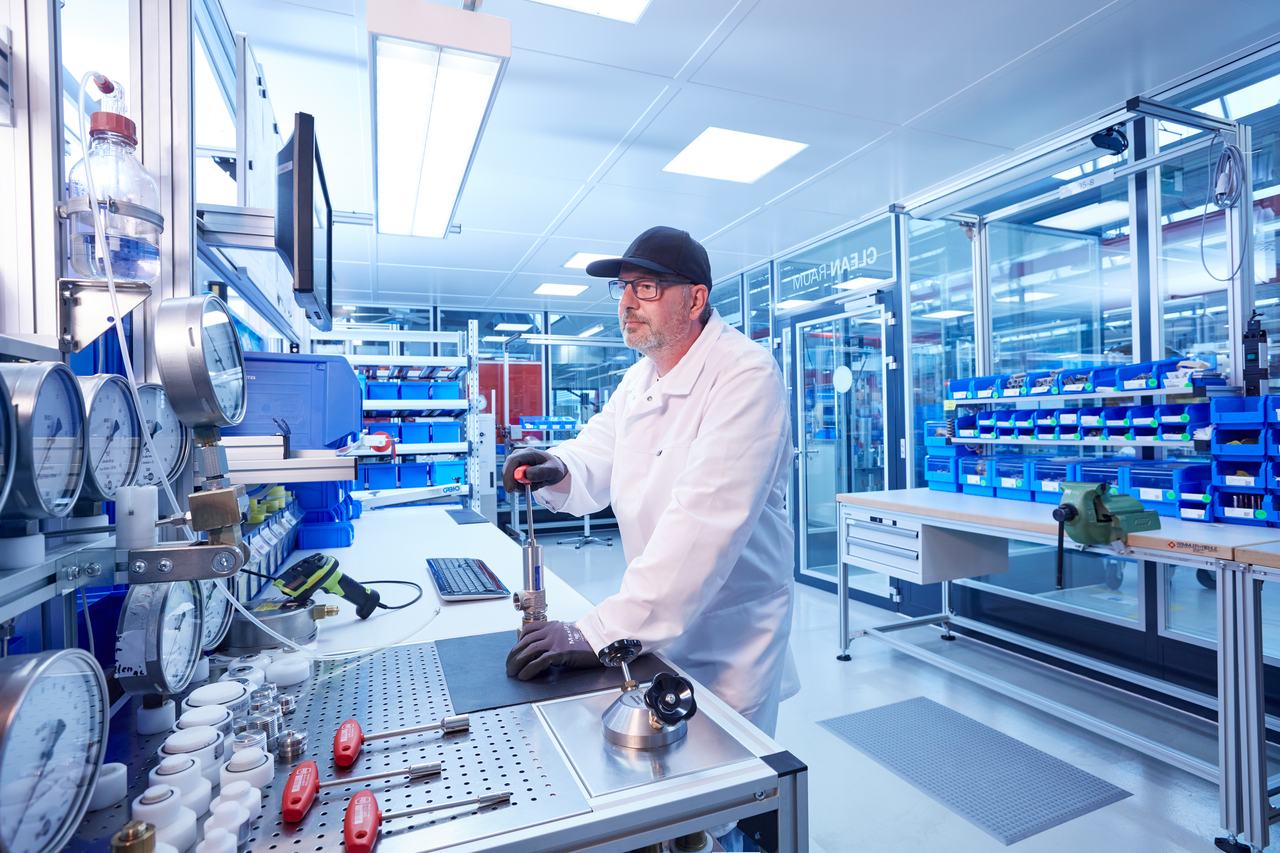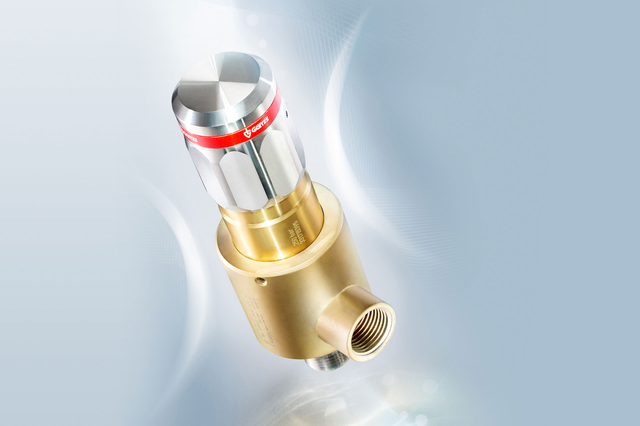 Handling oxygen requires care to the power of two. In the entire production process. This is the only way to effectively avoid hazards. To meet these high standards, there are our GOX valves, especially for gaseous oxygen (Gasesous Oxygen = GOX). They are explicitly tested for oxygen in the application range 50 - 420 bar / 60 °C with adiabatic pressure surges.
We have also developed a specific production process to ensure the highest quality: Assembly takes place in a separate clean room. This is pressurised with 20 millibars of filtered, air-conditioned air. This means that neither particles nor dirt can penetrate from the outside. Trained personnel, compliance with all relevant regulations and recurring process monitoring of oil- and grease-free cleaning, assembly, testing, packaging and labelling ensure excellent output: Oxygen-compliant safety valves for your applications.
RELIABLE COMPETENCE

Specialists for special applications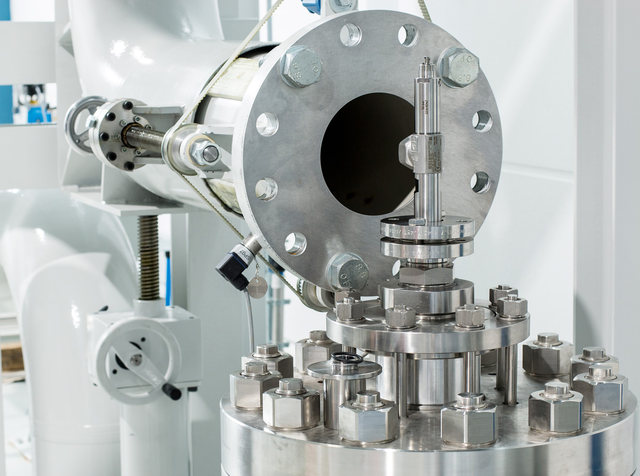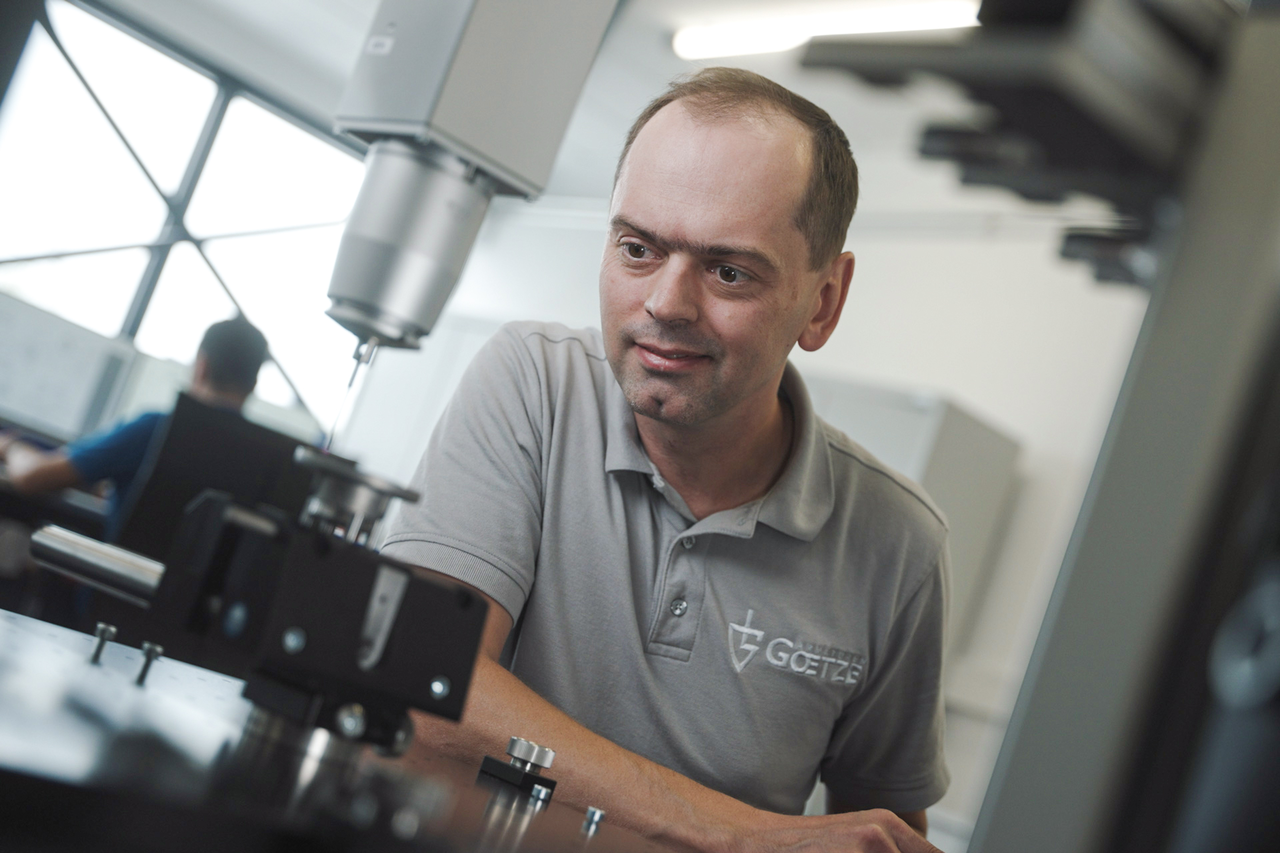 The answers to the challenges of today and tomorrow are not the output of a machine. They are the result of the combined efforts of creative, smart and dedicated minds behind the technology. Our engineers, process experts and technicians make the difference. We are a versatile team of qualified specialists from different fields. Behind the names and titles lies an individual person with know-how and experience. Our competence is particularly evident in our cryogenic valves. They are used in many industries - especially for the protection of containers for the storage of cryogenic liquefied gases. Our outstanding work has been confirmed by the approval for gases, vapours and also liquids.
SUCCESSFULLY IN OPERATION

World's largest hydrogen filling station opened in Beijing

International cooperation makes it possible: a subsidiary of the gas company Air Liquide Group, the Chinese operator PetrolPlaza, a European compressor manufacturer and we as a German valve manufacturer are jointly realising the world's largest H2 filling station.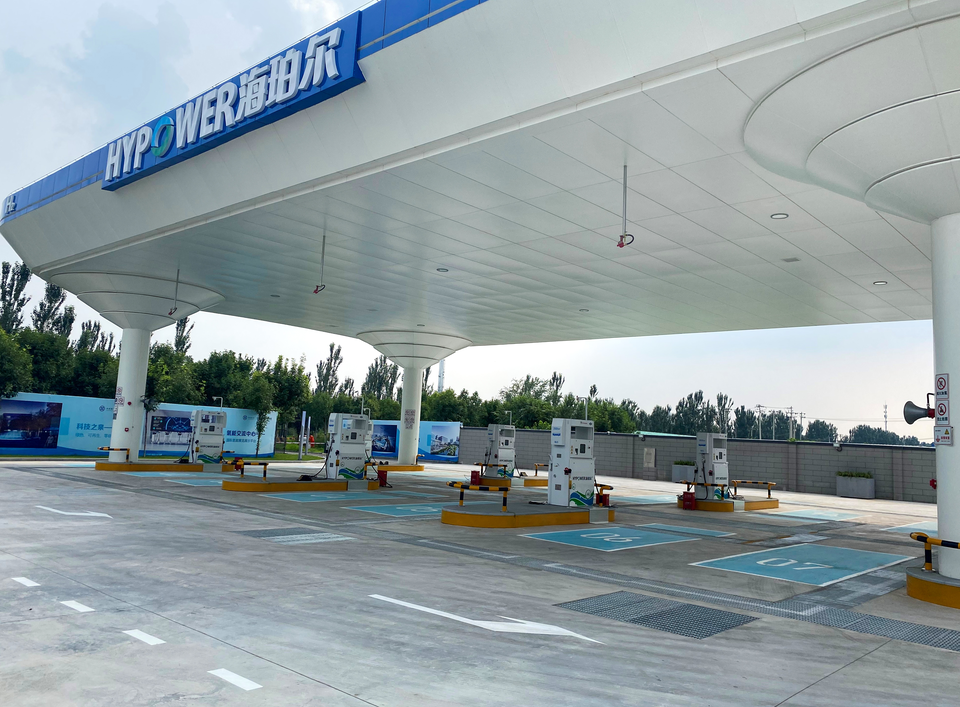 HIGH QUALITY, INNOVATIVE, RELIABLE

Products for technical gases from Goetze
Handling the pressure
The competence of Goetze KG is in demand worldwide - for over 70 years. Our wealth of experience is as varied as the areas of application of our high-performance valves. With our expertise, we implement new and further developments within the shortest possible time. What you can expect from us: short set-up times and enthusiastic employees with know-how, skill and experience. It fills us with pride that GOETZE is repeatedly referred to as a "manufactory". Anonymous assembly line production is not what we are about.
DO YOU HAVE ANY QUESTIONS?

Looking forward to helping you!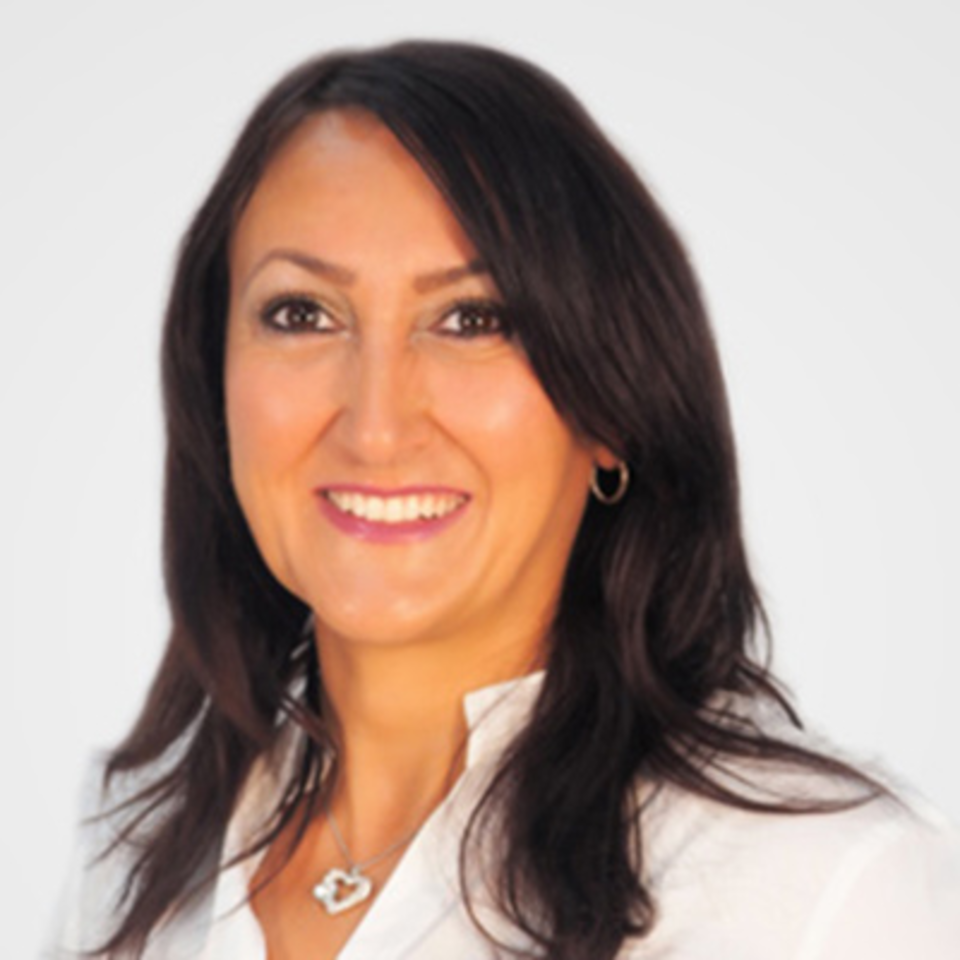 CEO Goetze Valves NA Inc.